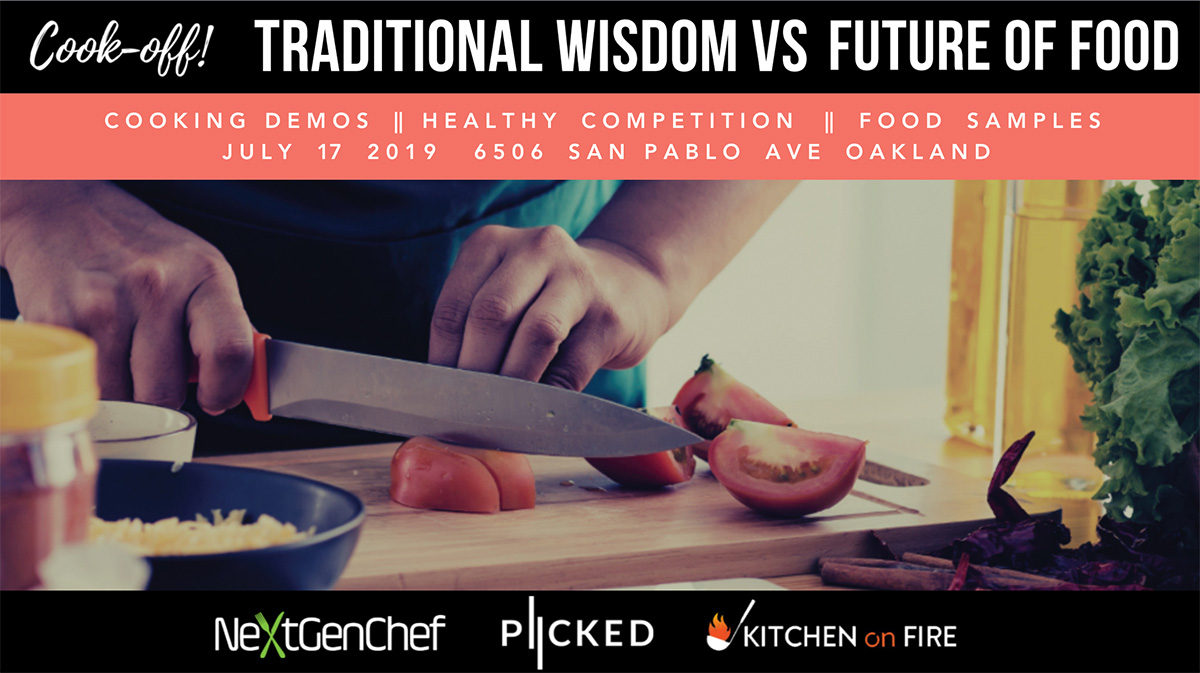 We're pleased to present Traditional Wisdom vs Future of Food, a cook-off that pits two teams that represent healthy cooking inspired by the past and future.
Join us for a fun night of healthy competition, learning, and fun!
|| the details ||
Traditional Wisdom vs Future of Food is a cook-off that lets chefs face off in a fun and educational competition. Each chef will demo a dish or drink inspired by traditional wisdom —the wealth of knowledge from the past such as foraging and fermentation, or the future of food — the possibilities that food science and innovation can bring like CBD infusions, regenerative farming, and plant or insect based meat alternatives.
There will also be immersive learning stations and vendor food sampling from our partners throughout the night. Come join for a yummy and educating interactive experience at the industrial kitchen space of Kitchen on Fire (Oakland location).